Boy Bastiaens
rik meijers website
Rik Meijers paintings examine deviations within both popular and underground culture. Known for his mystical portraits and figures (saints or mad hatters?), who seem to dwell at the edge of society, 2004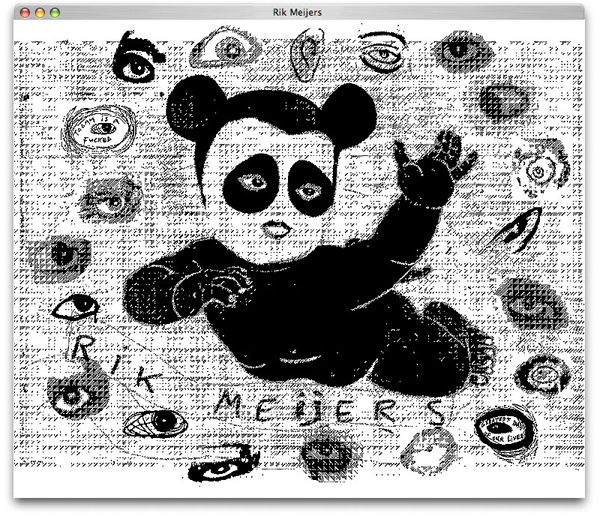 When Rik asked us to develop a website we recommended a digital photo camera to him for shooting his own pictures, resulting in a fantastic selection studio images of paintings at different stages.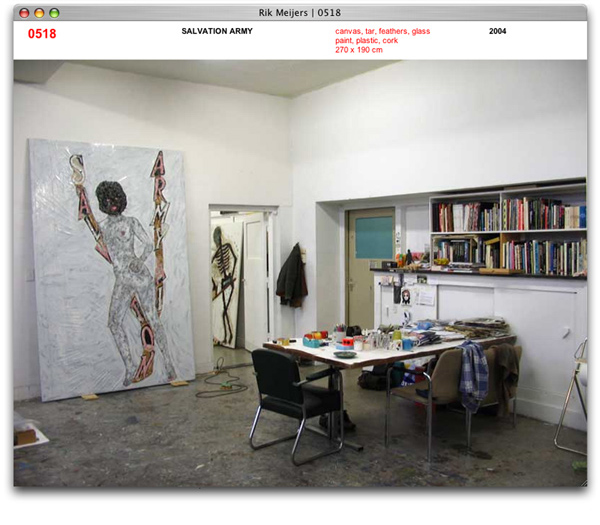 The design approach was to take a step back, keeping things as simple as possible. And building a website that looks like an obvious solution.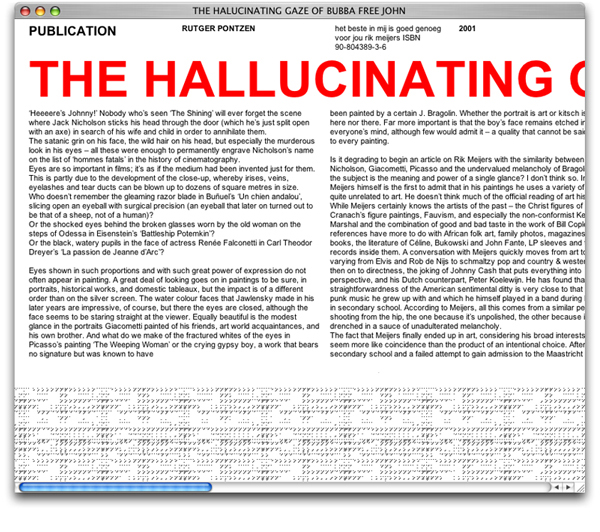 A large part of the older paintings were bitmapped and re-sampled. Used as monochromatic navigation tools and 'ghost images' which added an extra layer to visual language of the website.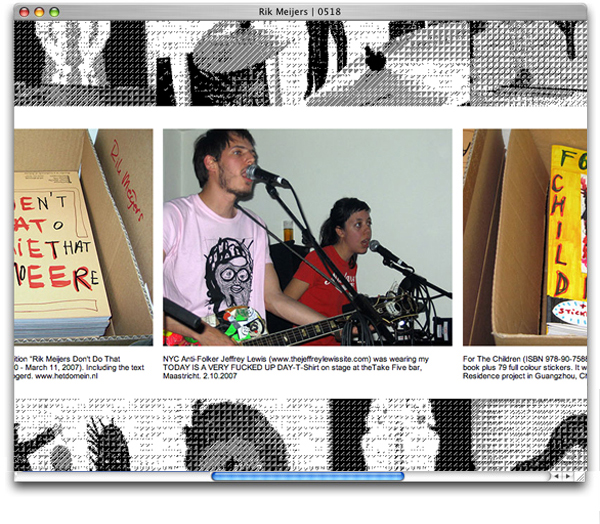 Point of departure was using the studio as an organic space. Being the natural environment of an artist, where the invisible part of the creative process is transformed into the initial outcome. www.rikmeijers.com