Boy Bastiaens
bright and beautiful website
The Bright and Beautiful website, involves a striking balance between sameness and difference as it reflects the works of two young Dutch artists, 2006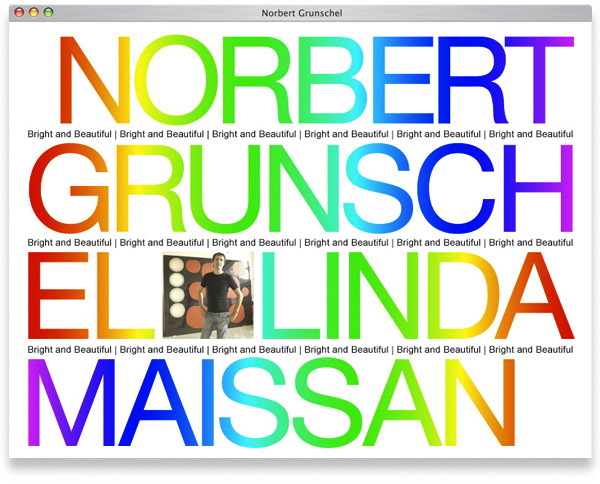 Norbert Grunschel combines rational reflections and assumptions with more associative and 'narrative' elements in modern abstract art.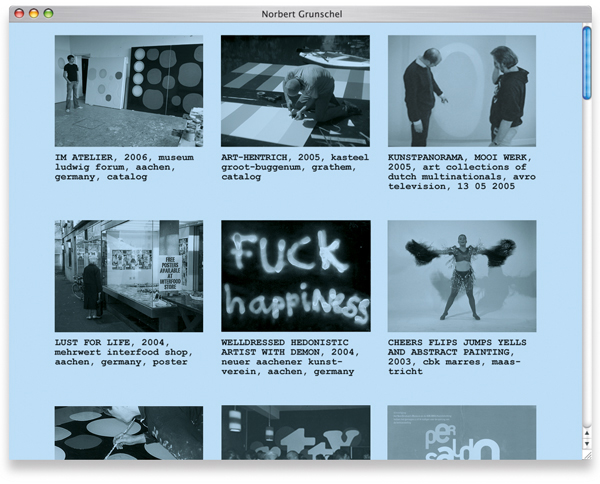 Next to his own projects, Norbert used to work as one of the assistants of the late Soll LeWitt, the great American minimal and conceptual artist.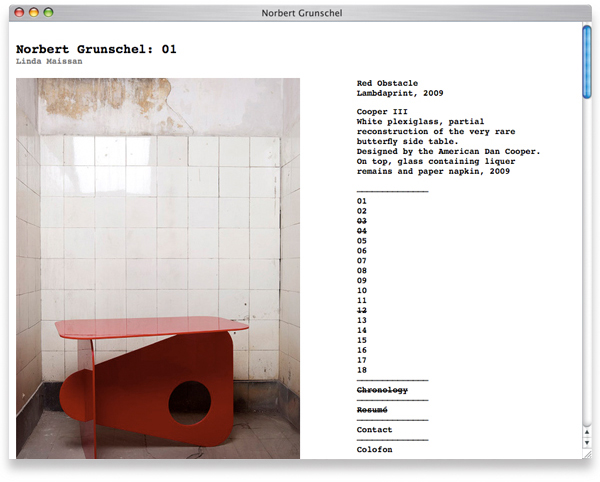 Linda Maissan is trained as a fashion/textile designer. Rather fascinated by the thought-process behind the creative direction than the initial garment implementation, she uses her sketches and collage techniques as autonomous images.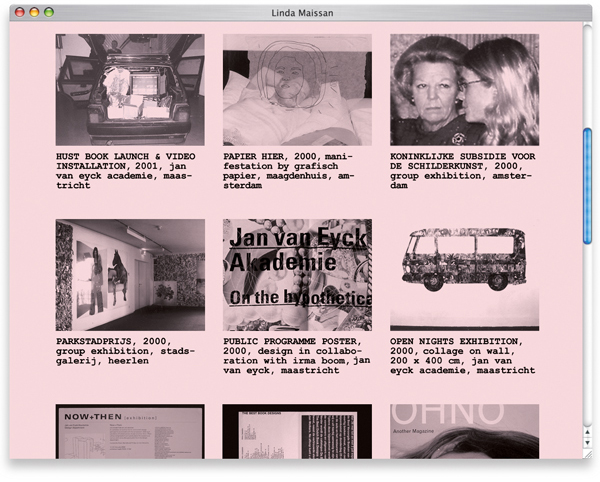 Applied in inkjet print series, self edited magazines, illustrations, animations, works on paper, works on walls and a t-shirt collection of single copies. www.brightandbeautiful.nl